Begin with the End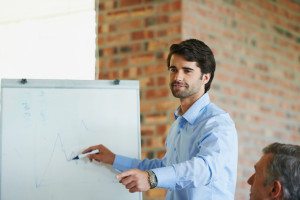 "Begin with the end in mind," advises Stephen Covey in his book The 7 Habits of Highly Effective People.
It might sound like a simple concept, but most business owners have never even thought about the end: exiting their businesses. Building a successful business has always defined the American Dream, yet how you leave your business will ultimately determine your financial success. All business owners leave their business in one of four ways, called the Four D's of Leaving. They are Death, Disability, Divorce, and Departing. You must plan for all Four D's to have a successful business.
Whether you are just starting a business or are contemplating succession or exit strategies, you need advice from an experienced, trusted advisor. Brent Dees Financial Planning helps business owners set, sort through, and achieve their exit objectives. Through the use of third-parties, we can help provide sophisticated planning solutions including buy/sell agreements, succession planning, and employee benefit planning for small- to medium-sized businesses with sales per year between $5 and $100 million.
Just as building a successful business takes planning, hard work, and a little luck, so does leaving it. Let us help you plan for your exit today to give your business a happy ending tomorrow.
Brent Dees Financial Planning